Breast Cancer Awareness Month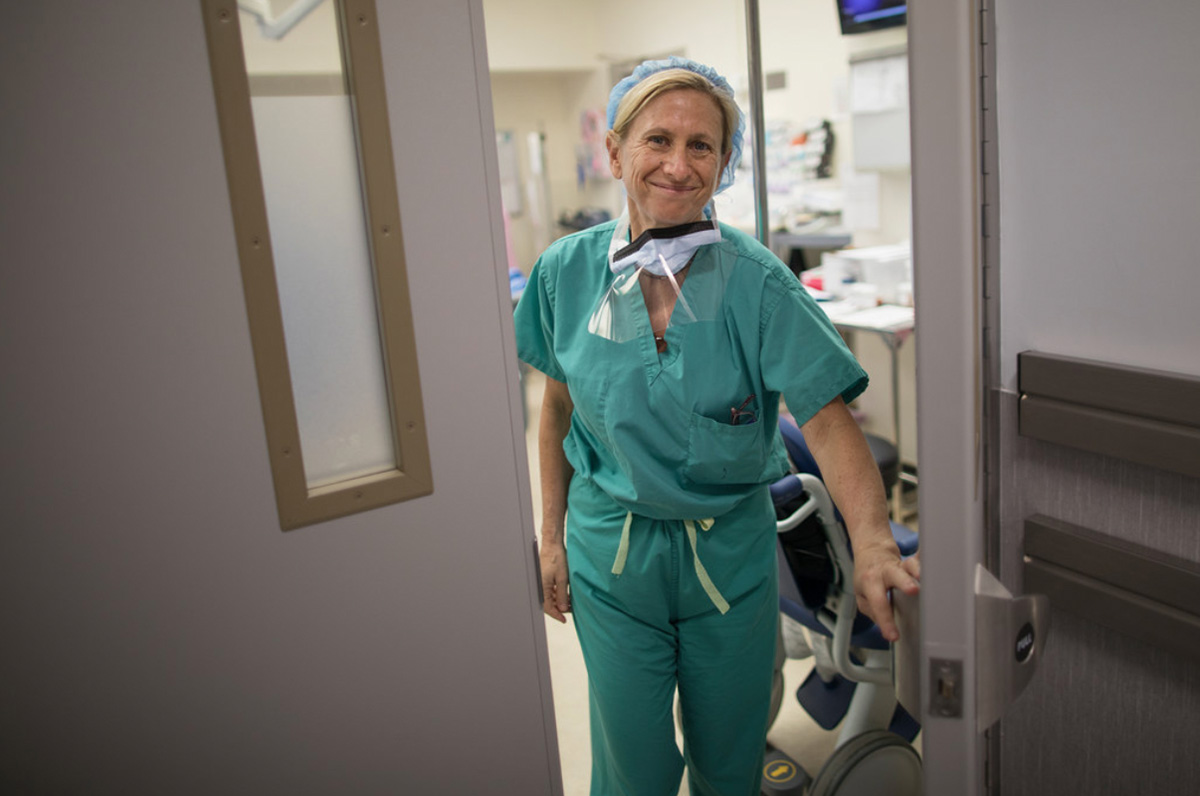 10 Questions with Breast Surgeon, Elisa Port, MD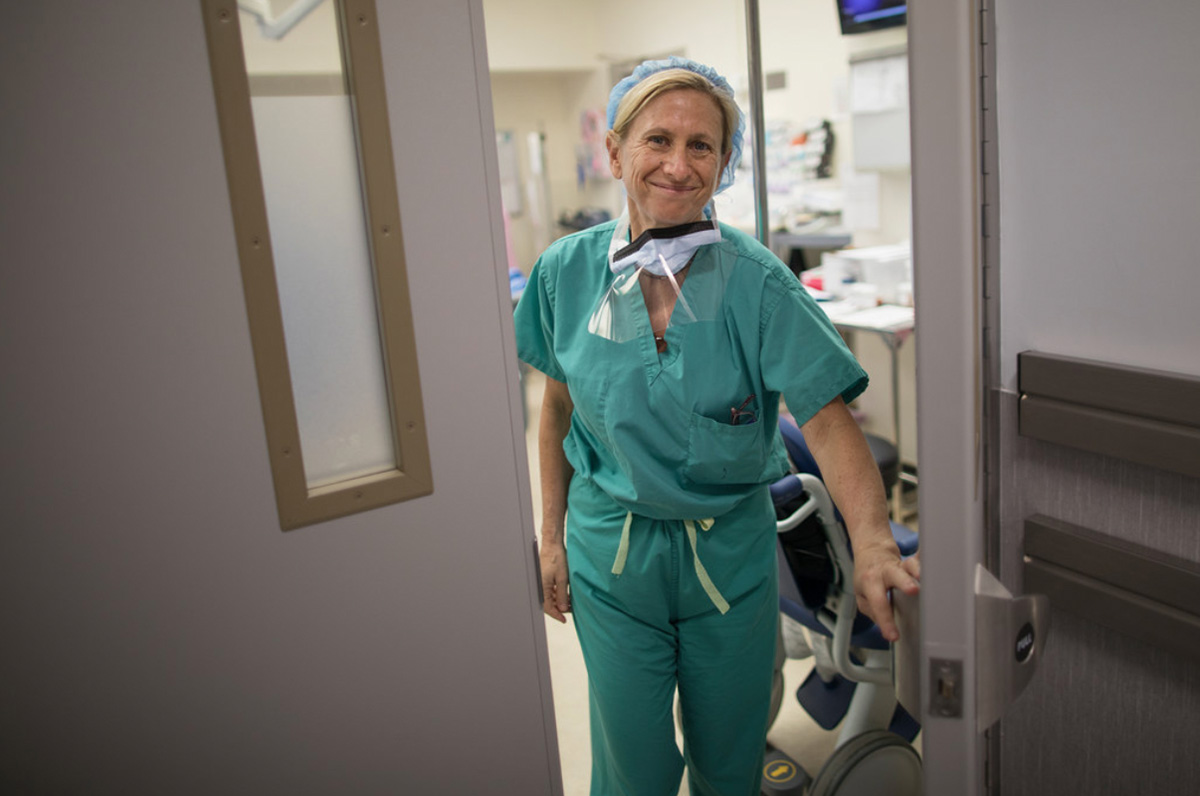 An interview by Amanda Carmel, MD and Louis DePalo, MD
In celebration of breast cancer awareness month, we are incredibly honored to be joined by Dr. Elisa Port, the chief of breast surgery at Mount Sinai.
We have all heard the daunting numbers for decades and unfortunately most of us know someone who has or is currently fighting breast cancer. It is the most common cancer in women outside of skin cancer, with 1 in every 8 women developing breast cancer in their lifetime. It is also the second most deadly cancer for women, claiming 40,000 lives each year. 
However, even with the exposure to an abundance of information on breast cancer, it can be difficult to sift through and make sense of it all – leaving many people still with questions. When should I start getting screened? Can it be prevented? What are the current treatments?
There is still not sufficient knowledge on the causes of breast cancer, but it is clear that early detection of the disease remains the cornerstone of breast cancer control. In fact, early detection, along with the advancement in treatment therapies and personalized treatment plans has led to an exceptional overall cure rate of more than 90%.
"In 2020, women diagnosed with breast cancer should have every reason to be optimistic."

– Dr. Elisa Port
See below for a must watch interview on the latest information on breast cancer and treatment therapies with Dr. Elisa Port, surgeon and chief of breast surgery at Mount Sinai.
---
1. Can you provide guidance on breast cancer screening – when to start, how often to screen and important risk factors?
Key Takeaway: When to start screening can be confusing because there are differing guidelines across organizations, however it is universally supported that early detection saves lives. Therefore it is generally recommended that women start mammogram screenings at age 40 and yearly thereafter. Screenings can also start 10 years younger than when a family member was diagnosed. For example, if my mother was diagnosed with breast cancer at 45 years old, I (as her daughter) would start screening at 35 years old.
---
2. Is there value in having an ultrasound in addition to a mammogram, particularly for women with dense breast tissue?
Key Takeaway: Mammograms can miss 10-15% of cancers. In some cases, a breast ultrasound or MRI could be requested for an additional screening.
---
3. Are there ways to prevent breast cancer?
Key Takeaway: There are lifestyle things that one can do to reduce the risk – such as maintaining a healthy weight and only consuming alcohol in moderation. Additionally, women who don't have children or women who have children later in life have a slightly greater risk of developing breast cancer.
---
4. Can oral contraceptives impact your cancer risk?
Key Takeaway: There was a study that concluded long term use of oral contraceptives could increase the risk of breast cancer marginally. However, contraceptives could also decrease the risk of ovarian cancer – a more lethal cancer. Women who are on oral contraceptives should evaluate their use every few years.
---
5. Can you provide more details on how treatments have evolved to produce the exceptional breast cancer cure rates we see today?
Key Takeaway: In 2020, the cure rate for breast cancer overall has never been better. Overall the cure rate for breast cancer is more than 90%. For women diagnosed with breast cancer, they have every reason to be optimistic. One of the reasons the cure rate is so high is because we have moved away from the one-size-fits-all approach and we now understand there are different subtypes of breast cancer that behave differently, have different levels of risk and need different pathways for treatment. 
---
6. What is a gene expression profile for breast cancer and does it play a role in treatment?
Key Takeaway: There are a couple of standard gene expression profiles that are done routinely for specific sub-groups of breast cancer patients. This gives oncologists more detailed information on the individual's tumor to understand if added chemotherapy will be helpful in their treatment.
---
7. What do you consider to be the most exciting new developments in the field of breast cancer?
Key Takeaway: "Mammograms save lives and I love the idea that we are able to continue increasing the cure rate by doing less," states Dr. Port. "Additionally, I am excited about the continued progress in cure rates. There is one subset of cancer –  triple negative – that does not enjoy the benefits of some of these treatment advances, but we are starting to see some big research breakthroughs in that area."
---
8. Is there a role for genetic testing in the early detection of breast cancer?
Key Takeaway: Genetic testing gives women the best chance of early detection and saving lives. The most well known genes for breast cancer are BRCA-1 and BRCA-2. These genes put a woman at 60-90% risk of developing breast cancer in her lifetime. Particularly, the BRCA-1 gene puts women at risk for some of the very aggressive breast cancers, like the triple negative breast cancers.
---
9. Can men develop breast cancer?
Key Takeaway: It is rare, but yes, men can develop breast cancer. Men account for less than 1% of all breast cancers in the United States. However, they are diagnosed late because of lack of awareness and what to look for.
---
10. How can spouses or partners support the women in their lives that are battling breast cancer?
Key Takeaway: Each woman's journey is different. The best support a partner can provide is attending doctor appointments with their loved one and understanding the details of the treatment and recovery.
---
For more detailed information on breast cancer, see the daily videos Mount Sinai has been sharing all month long for Breast Cancer Awareness Month.
For Health Center members interested in being screened for breast cancer, please contact our Personal Health Navigators by chat through the member portal or by calling 646.819.5100.
Not a member yet? Learn more about membership to The Health Center at Hudson Yards.
About Elisa Port, MD, FACS
Renowned surgeon Elisa R. Port, MD, FACS, is Chief of Breast Surgery at The Mount Sinai Medical Center and Co-Director of the Dubin Breast Center. Dr. Port is a leading expert in sentinel-node biopsy, a procedure that allows physicians to determine the patient's breast cancer stage, and the use of breast MRI in high-risk patients. Widely published on these topics and more, Dr. Port's research has been featured in numerous journals, including the Journal of the American College of Surgeons, Annals of Surgery and Cancer Research.
Dr. Port is the author of "The New Generation Breast Cancer Book: How to navigate your diagnosis and treatment options-and remain optimistic- in the age of information overload," published by Random House.
Learn more about her research through the Breast Cancer Research Foundation.