Spotlighting Alopecia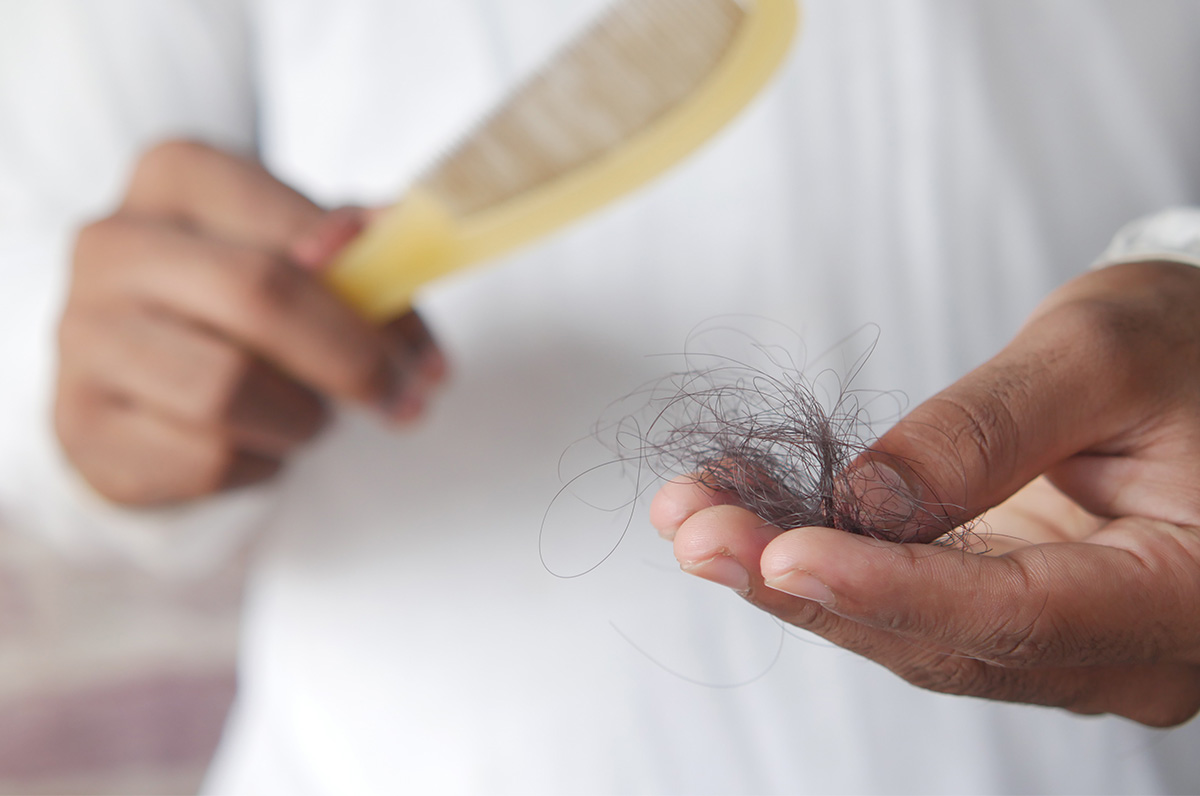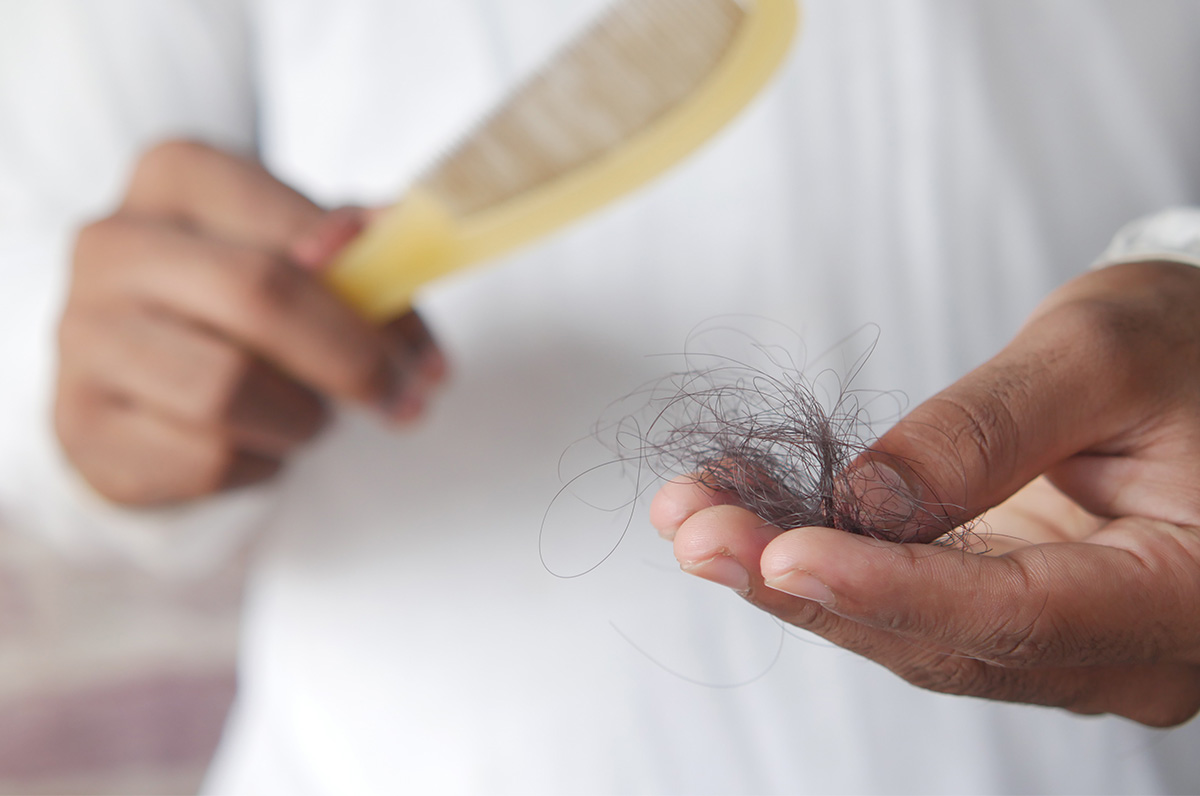 This year's Oscars ceremony unexpectedly brought Alopecia to the forefront of national conversation. Despite the unfortunate way Alopecia has made its way into our headlines, we are happy to bring awareness to a condition that has affected nearly seven million Americans.
The Health Center at Hudson Yard's Medical Director and Internist, Louis DePalo, MD, FCCP, held a fireside chat with one of the world's leading experts in inflammatory skin diseases, Emma Guttman-Yassky, MD, PhD, to provide insight on the condition, its risk factors, and treatment options.
Watch the full recorded fireside chat below.
Louis DePalo, MD, FCCP
Medical Director and Internist at The Health Center at Hudson Yards
Dr. DePalo, who is routinely listed among the top doctors in America and the New York Metro Area, is the Medical Director, Internist, and Pulmonologist at The Health Center at Hudson Yards. Most recently, Dr. DePalo served as the System and Site Clinical Director of the Respiratory Institute, Mount Sinai Health System and Professor of Pulmonary, Critical Care and Sleep Medicine and Adjunct Professor of Infectious Disease, Icahn School of Medicine. He was a UNOS certified physician with clinical interest in advanced lung diseases including ILD, hypersensitivity pneumonitis, vasculitis, sarcoidosis, bronchiectasis, refractory asthma, and lung cancer. Dr. DePalo also served as primary care provider for complex patients coordinating multidisciplinary care teams to provide optimum care. He is a graduate of Georgetown University and New York Medical College and has a graduate degree in Human Physiology. He has extensive research experience in cell and molecular biology.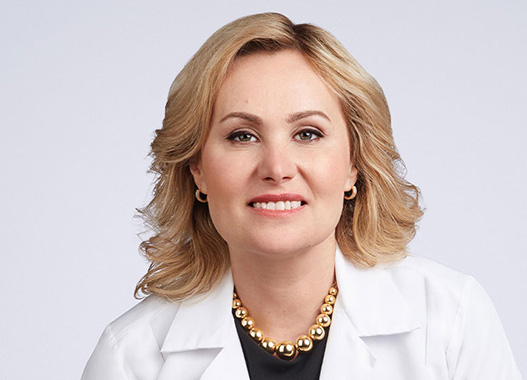 Emma Guttman-Yassky, MD, PhD
Waldman Professor and Health System Chair of Dermatology at the Icahn School of Medicine at Mount in New York and Director of the Alopecia Areata Center of Excellence at Mount Sinai
Emma Guttman-Yassky, MD, PhD is the Waldman Professor and System Chair of Dermatology and Immunology at the Icahn School of Medicine at Mount Sinai in New York City. She is the Director of the Center for Excellence in Eczema and the Occupational Dermatitis Clinic and Director of the Laboratory for Inflammatory Skin Diseases. She earned her MD degree from Sackler School of Medicine at the Tel-Aviv University, and a PhD degree from the Bar-Ilan University, Israel. After obtaining her Israeli Board certification in dermatology at Rambam Medical Center/Technion, Israel, Dr. Guttman moved to the U.S. to pursue a two-year postdoctoral fellowship at The Rockefeller University in the Laboratory for Investigative Dermatology.
Upon completion of her fellowship, she became board-certified by the American Board of dermatology after a second dermatology residency training at the Weill-Cornell Medical College, in NY. Dr. Guttman's major clinical and research focus areas are atopic dermatitis (AD)/eczema and alopecia areata. Her research made paradigm-shifting discoveries on the immunologic basis of atopic dermatitis (AD)/eczema in adults and children with atopic dermatitis, enriching the understanding of the pathophysiology of this common disorder, opening the door and accelerating testing of novel immune, pathway-specific drugs in this disease. She is now testing (both clinically and mechanistically) multiple targeted therapeutics for atopic dermatitis that target Th2, Th22, and Th17/IL-23 axis. Recently Dr. Guttman also extended her research interest to hair loss disorders such as alopecia areata and scarring hair loss disorders, chronic hand eczema, keloids, ichthyosis, and other skin diseases, in which her findings are also translated to novel therapeutic targets.
Dr. Guttman is considered one of the world's leading experts in inflammatory skin diseases. Her achievements have been repeatedly highlighted by the media including the New York Times, ABC News, CBS News, Daily News, Reuters, Wall Street Journal, NY1, and others.
Dr. Guttman divides her time between a busy clinic, where she sees patients from all over the US and the world, that are coming to seek her advise in treating inflammatory skin diseases, and her growing laboratory that focuses on research on the mechanisms underlying inflammatory skin diseases, leading to novel treatments for these patients.
She co-founded the International Eczema Council (IEC), for which she functions as president since early 2018. Dr. Guttman has received many national and international awards, including the American Academy of Allergy and Clinical Immunology (AAAAI) Award for Scientific Innovation, American Academy of Dermatology Young Investigator awards, and others. She was elected as a member to the American Society for Clinical Investigation (ASCI), as well as the American Dermatological Society (ADA). Dr. Guttman is often invited as a keynote speaker to international and national meetings, and authored ~240 peer-reviewed publications. Dr. Guttman is also the co-organizer of the Inflammatory Skin Disease Summit, that is considered one of the most successful meetings in dermatology.